One of the things I missed most about going vegan was my mothers fried chicken. She could make it perfect with just the right blend of herbs and spices. And it was crispy to perfection! Of course as a vegan, harming innocent animals is out of the question.
I have learned that there are some amazing fried "chicken" recipes out there. They are a lot better than you could ever imagine. If you ever find yourself craving fried chicken, try out one of these recipes. I have found 3 of the very best for you to enjoy!
Yummy had this yesterday with mash and "I can't believe it's vegan gravy" with green salad. After frying it I put in oven at 150 degree Celsius and fan baked it. I liked my chicken dry and chewy when I was an omnivore and this satisfied the same craving. Full Recipe Here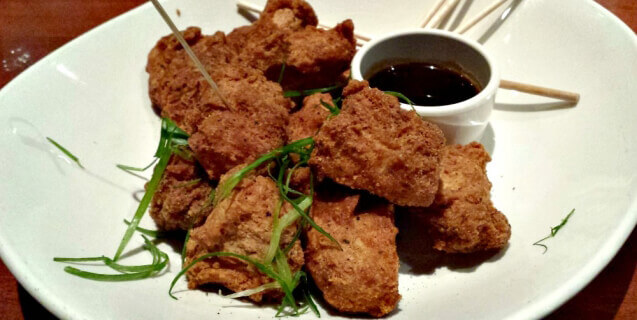 Fried 'Chicken'
Wow, this was easily the best meal I've had all year. Haven't had fried chicken in a long time, since way before I was vegan. You can get the full vegan fried chicken Full Recipe Here
Y'all, put down your mice and step away from the monitor. You have to go make this recipe for vegan fried chicken. Right now. This is the third and final vegan fried chicken recipe on this page and you can get the Full Recipe Here
We have a couple of other vegan fried chicken recipes on our site that we have posted since this article was written. Our most popular vegan fried chicken recipe of all time is located here.