21 Mouth-Watering Veggie Burgers
So you want to toss a veggie burger on the grill for that classic outdoor burger experience? This is the veggie burger recipe for the job. Of course and indoor grill works good too!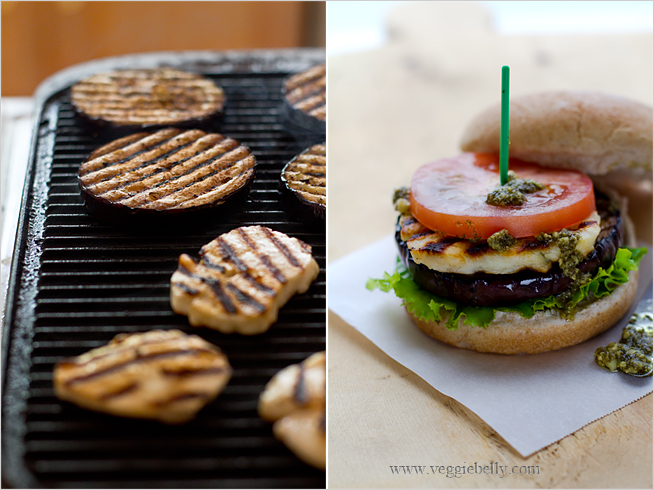 Grilled Eggplant, Halloumi and Pesto Burgers
Here is a vegetarian grilled eggplant, halloumi and pesto burgers recipe that even meat lovers will go crazy for. This is perfect for weekend and holiday grilling. Full Recipe here.
On the next page below: Baked Broccoli Burgers